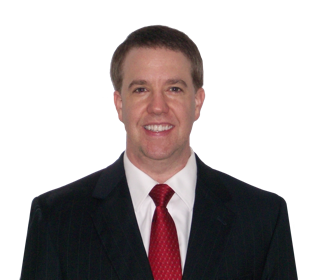 Brad Young, Founder
Assurance Aviation Services
(704) 500-6643 Cell
(704) 765-1492 Office
brad@assuranceaero.com
Brad comes from the Palmetto state of South Carolina and currently spends his time between Greenville, South Carolina and the Charlotte, North Carolina area. He took flying lessons while attending college in Texas on a sports scholarship and earned his private pilot's license while there. After college, he returned home to South Carolina to start his professional pilot training and quickly became a flight instructor. After a few years instructing, he was offered a position flying for Nascar legend Dale Earnhardt and his race teams where he stayed until the tragic accident at the Daytona Speedway.
After, he continued flying for the Earnhardt company and their race teams.Although flying on the Nascar circuit was exciting, Brad also decided to learn the Mortgage finance business and became a mortgage loan originator while his aviation career lead him into flying for another Nascar driver. After that, he joined an aircraft finance company originating turbine aircraft loans where he remained until joining an aircraft sales and acquisitions company; Chase Aviation. While there, he became a Learjet sales specialist and shortly after, Director of Aircraft Sales.
Having had a unique and extensive background in aviation and finance, Brad felt the timing was right to form Assurance Aviation Sales and firmly believes he's as well equipped as anyone to handle any customer's needs.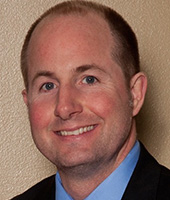 Richard Garrett
Sales
(704) 655-1470 Office
(615) 945-4981 Cell
Richard's grandfather, who flew in the US Navy and for Eastern Airlines, instilled a love of flying in him that still continues today as a pilot for SkyWest Airlines.
Richard is a graduate of Middle Tennessee State University with a Bachelor's Degree in Aerospace Administration. After receiving his Private Pilot License, while building his experience in sales and business, he joined associations and groups that would keep him involved and gaining knowledge in the varied aspects of aviation.
He has gained invaluable experience in sales through the small businesses he has worked for and extensive sales experience with a Fortune 500 telecommunications company managing the 3rd highest grossing store in the Atlanta area. After moving to Nashville, TN, he owned and operated a top grossing franchise restaurant for 10 years.
Following the sale of the restaurant, Richard began to actively pursue a career as a professional pilot. He has experience as both a corporate pilot and a charter pilot. He holds a CFI, CFII, Advanced Ground Instructor, is currently a SIM instructor for SkyWest Airlines and holds an Airline Transport Pilot rating. He holds a type rating in both the Learjet and the CRJ.
Richard's combination of 14 years of successful sales and business experience along with 28 years spent gaining extensive knowledge and experience in the aviation industry will assure that you make the right decision when purchasing or selling your aircraft.