1976 Cessna 340A – N340DT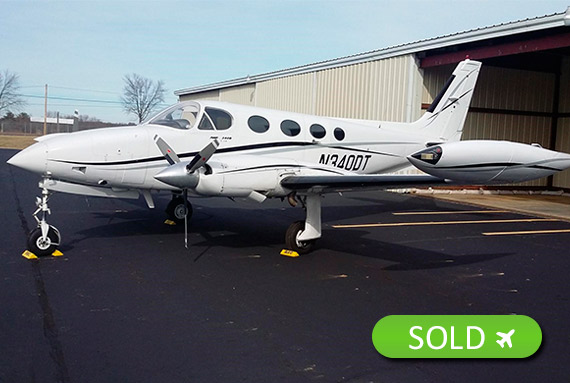 Nice, well maintained Cessna 340A. Ram IV Conversions. Paint & Interior completed in 2003.
Prop 1
TSN-294
Prop 2
TSN-294
ENGINES: Teledyne Continental Engines – TSIO-520-NB
RAM IV Conversions
Engine 1
S/N 237151R
TSOH – 163.0
Engine 2
S/N 244854R
TSO – 1390.4
Garmin GPS GNS 530
King Color Radar KWX56
Garmin Auto Controller
Bendix King Nav./Com#KX155A
Dual Garmin Transponders #GTX327
Stand by Gyro & Directional Gyro
400B Navamatic Auto Pilot
All Garmin less than 4 years old
Overall White with Black and Gray Accents. Completed in 2003.
Light Gray Leather. Completed in 2003.
Vortex Generators
Keith Products Air Conditioning System
Hoskins Fuel Flow #CFS200A
Electric Pitch Trim
Gross Weight Increase
Annual Inspection Last Completed 04-2014